This month's round up from the world of branding, design and digital, along with other random bits and pieces too:
Coming up...
» Is online privacy a 20th Century concept?
PRISM parties like it's 1984
» Vine and Instagram - the birth of micro-vlogging
how the micro-blogging sphere is being taken over by micro-video
» The end of software ownership
Microsoft's DRM U-turn and Adobe's Creative Cloud
» Virgin Group's branding boot camp
Plans to evolve the look and feel across all sub brands
» No 'No More Page 3'
The Sun vows to keep Page 3, for now
» A day of 'sport'
In the best British traditional
Things that caught our eye this month...
Is online privacy a 20th Century concept?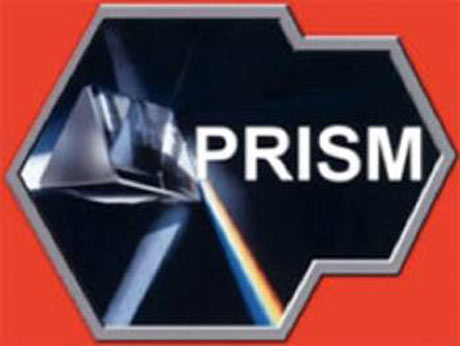 The recent revelations about PRISM are a little scary (as is their Pink Floyd inspired logo above!) and have forced us to really think about our online privacy (yet again). It doesn't really matter whether we trust Apple, Facebook, Google, Yahoo, Microsoft et al with our personal information - now we know the NSA can get access to it anyway (without the need for a warrant) - and whilst Obama has promised that this doesn't affect those who live in the States, that's cold comfort for the rest of us in Europe. Of course services like Facebook aren't really known for their privacy controls (and a
recent glitch meant millions of people had their personal details 'exposed'
) - but with more and more of us using online services as part of our daily lives - should we be concerned that both big corporations and governments have direct access to it all?
William Hague has assured us
that as long as we're law abiding citizens, we have nothing to fear. But then it really comes down to how much we trust our own Governments - especially based on the recent news that our own NSA equivalent -
GCHQ, is tapping internet connections
in the same way too. But are we foolish to expect online privacy at all in the 21st Century - is it perhaps an outdated idea (as
CNN
and many others have suggested). In these post 9/11 times - perhaps online privacy and national security are mutually exclusive? Let us know what you think.
further reading:
The Guardian - everything PRISM
Apple received between 4000-5000 surveillance requests in December alone
5 tips for controlling your online privacy
Vine Vs Instagram - the birth of micro-vlogging
First there was the humble .GIF animation (
see our newsround last month
!) then a few months ago came
Vine
- which has exploded onto the social media scene (originally iOS only, now available on Android too). This takes the idea of visual blogging (ie. Instagram) and adds in the meme-friendliness of the short animation 'loop' once limited to the old .GIF format. With just 6 seconds of video/animation available you would have thought there wouldn't be much you could do with it -
but as this nice example shows
- sometimes imposed limits only serve to fuel people's creativity!
So, in one fell swoop, Instagram was relegated to last year's hot-property (and
after Facebook's rather expensive buy out too
!). Not to be outdone, Instagram has just launched its Vine-beating alternative - you can now add 15 seconds of video to its new service - the war of the micro-vlogging services has begun! It's still a bit too early to declare a winner,
but last time I checked this site
- Instagram had a slight lead. Do you use either service? Let us know which you prefer!
The end of software ownership
Just a few weeks after Microsoft's successful Xbox One launch (mentioned last month), they were faced with what was rapidly turning into
a bit of a PR disaster
. Basically, they were removing the old idea of buying software on disks - instead moving towards an 'always connected' download/streaming model. This meant that purchased software would not be resellable or shareable (due to the copyright protection applied). So if it works for Apple (plenty of people buy their music in a similar way on iTunes) it'll work for Microsoft right? Turns out the answer is 'wrong' - the gaming press came down VERY hard on this strategy and Sony took the opportunity to stick the boot in with a well-timed
cheeky viral video
.
A few weeks later,
Microsoft did an abrupt U-turn and completely cancelled all DRM (Digital Rights Management) plans - despite these apparently being fundamental to their offering. Whether this has affected their chances in the coming console war remains to be seen, but despite all the furore, this does show that the idea of software ownership is changing.
Elsewhere, Adobe (the software monopoly who create pretty much ALL the must-have design tools we use everyday) have already made the leap - last month marked the very last time you could buy a physical version of their Creative Suite software (Photoshop, Illustrator, InDesign etc). They've now moved over to the '
Creative Cloud
' - essentially meaning that designers no longer own their software, instead we now effectively rent it.
And with the release of
Microsoft's Office 365
, we can see that it's not just the design studios being asked to move over from ownership to rental. We're not sure if the benefits outweigh any disadvantages yet, however, one thing is certain – the future of physical media (from CDs to DVDs and Bluray) looks even shakier than the beleaguered newspaper industry.
Branding boot camp
Virgin Group, which operates all Virgin brands, announced last week that it is evolving the look and feel across all of its sub groups, which include Virgin Trains, Virgin Media, Virgin Mobile and virgin Active, amongst others. As part of the refresh, South African consultancy The Jupiter Drawing Room, who is working on the project, organised a 'creative boot camp' in Cape Town to get the inspirational juices flowing. Sounds much more fun to us than a traditional boot camp!
No More Page 3 is a campaign that has been snowballing in the media recently, and evoking a new wave of girl power. The campaign was started by Lucy Holmes in the summer of 2012 after she noticed that the largest female image in The Sun newspaper was a topless young model, despite Jessica Ennis recently winning her gold medal! She penned a letter to the editor, Dominic Mohan, in the hope it would instill him with some girl power of his own.
Since then women around the country are standing up to show their support for the campaign, from the Girl Guides to Green Party MP Caroline Lucas, and countless publications and people.
The argument made is that the Page 3 image is only there for the sexual gratification of a select audience. And with such hideous figures relating to the assault and abuse of women, we are lead to question how wise it is to perpetuate the notion of women as sexual objects.
Sadly, it seems The Sun has not agreed, as new editor David Dinsmore announced this week that Page 3 will be staying, as 'it's a good way to sell newspapers.' However, we think it will take a lot more than this to stop the campaign though!
Simply spiffing 'sport'
For those of you who don't know (or simply don't care) that Andy Murray might just do the unthinkable and win Wimbledon this year, the
Chap Olympiad
might be for you. Celebrating all that is rip roaringly British, this non sporting 'sporting' event on 13 July includes Umbrella Jousting, Tug of Hair and Iron Board Surfing and 'rewards panache rather than sporting prowess' Of course, in the finest of British traditions, it will be accompanied by lashing of Pimms and, more than likely, rain.